Posted on
By Strong Viking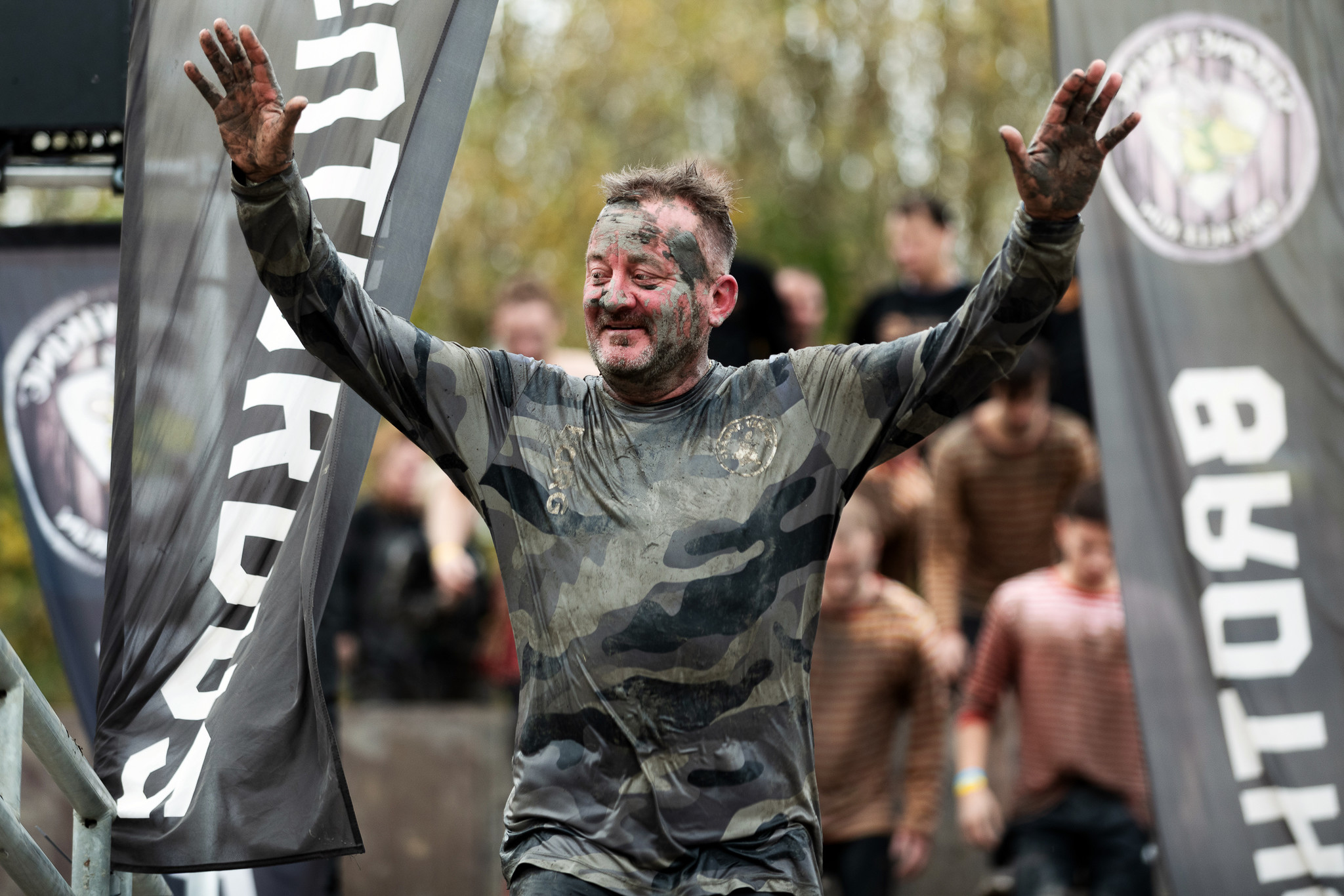 A Strong Viking run on a wet day sounds like a wonderful muddy playground for Vikings! However, it is very important to take a number of factors into account during cold and wet weather. Therefore, we would like to give you some important tips to make sure your challenge will be successful.
1. Fabric
When there is a high chance of you getting wet during the run, it is extra important to wear the right clothing fabrics. Always make sure that you wear breathable clothing and preferably synthetic materials. NEVER wear cotton. Cotton absorbs the water, so your clothes stay wet. In this way you lose a lot of body heat, which can cause hypothermia. In addition, the clothing will feel heavy and it can rub, which you do not appreciate while moving. Synthetic fabrics draw water away from the body and push the water out of the clothing. This way your body stays drier and warmer which guarantees a comfortable and safe run.
2. Layers
The best thing to do when it's cold is to wear layers. You can always take something off when it gets hot. This way you can regulate your own body temperature. Bear in mind that it is better to wear several thin layers than one thick coat. Between the extra layers there is an extra layer of air that retains more heat.
3. Thermo clothing
Wearing a long-sleeved undershirt can always be a good idea in cold weather. Are you a real cold sleeper and do you think your extra layer needs a bit more spice? Then put on a long thermo shirt and a pair of thermo leggings. Thermo clothing ensures that the body heat that you give off is retained well. In addition, sweat can easily find its way out. Make sure that you keep moving, because as soon as your body gets cold because you are standing still, the thermal clothing can no longer do its job properly.
4. Gloves
Since you will be doing a lot of climbing during your run, you might want to wear gloves. Again, make sure that the gloves are made of synthetic material. This way, your hands will stay warm. Gloves, on the other hand, can be slippery, which can cause less grip while climbing an obstacle. Therefore, wear gloves with extra grip on the outside. 
5. Head protection
Your head loses the most heat. Therefore, make sure you wear a warm headgear during your run. You will notice that you feel less cold as long as your head and ears are warmly covered.
6. Shoes
During wet weather, the ground can become more slippery than usual. In addition, the obstacles become a lot dirtier. We therefore recommend putting on the right shoes. Make sure the soles of your shoes have a good profile.
7. Kids
Children have a faster chance of hypothermia than adults. Therefore, always make sure that your child is wearing the above mentioned clothing. Make sure children wear at least two layers of which at least one is long clothing. In addition, gloves and a beanie are very important for children, as they lose as little heat as possible.
It can also be nice for a child to wear a windproof jacket that repels water as an extra layer. In this way, less cold can get to the body, but sweat can still leave the body.
Finally, as a parent, we always recommend assessing whether your child can cope with the cold. Does your child get cold quickly? Then leave out an extra watery obstacle during cold weather.
8. After the run
You can always rinse off after the run. Make sure the cold water and mud is rinsed off you. Don't forget to bring dry clothes and don't forget a towel, clean pair of underwear and socks! If you have a nice fleece jumper or jacket in your closet, we recommend to wear it after the run. 
9. Viking Mode-On
Finally, don't forget to bring the Viking attitude, you know, the one you had when you signed up; that determination and motivation. Never forget the Viking Pledge, go for it and Odin will be proud of you! Before you know it, you'll be drinking beers with your Viking buddies in Valhalla. OORAH!
Not sure yet if you have everything you need for a cold wet Strong Viking edition? Then quickly check out the rest of the website. We offer gear and gadgets that are especially suitable for a Strong Viking edition!